When Chef Brian Muller, the new chef at Caffe Greco was growing up, he had a sophisticated palate, as his favorite dish was a large plate of oysters.
"I loved slurping down these perfectly seasoned gifts from the ocean," Muller  said.
So it makes sense that he often found himself in the kitchen helping his auntie, dad or grandpa.
After all, his family business consisted of hotels, restaurants and bakeries in Switzerland and New Mexico including the Swiss Bakery right here in Santa Fe.
In addition to his real life experience in the kitchen, Chef Muller was classically trained at Le Cordon Bleu College of Culinary Arts.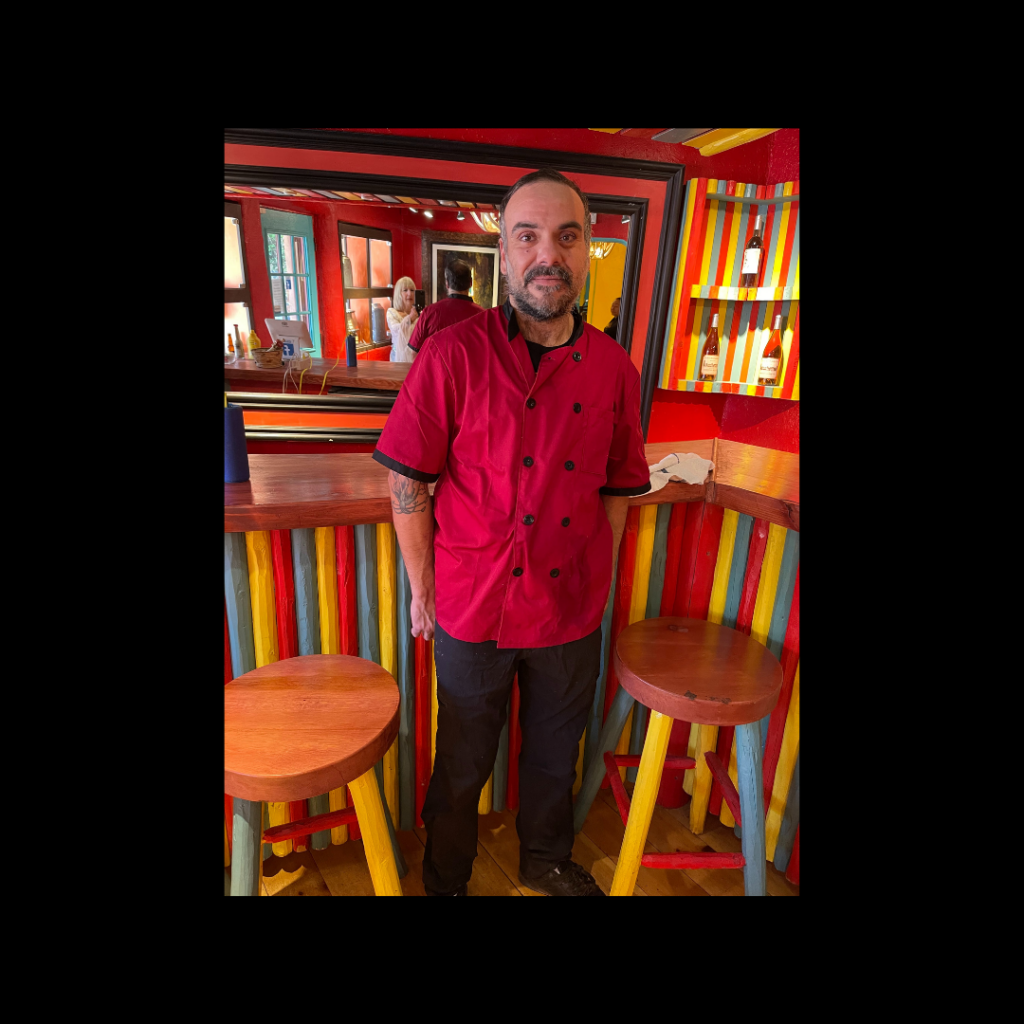 It is there that he learned the ins and outs of the culinary world from: patisserie, baking, culinary arts, artisan, bread production, master knife cuts, saucier training, flambéing, poaching and sautéing as well as restaurant management and hospitality.
After graduating he moved to Switzerland and worked under the renowned Swiss chef Jean Pierre Balizo, who taught him how to perfect his culinary skills through many hours of prepping, being on the line, perfecting sauces and learning to appreciate the fine art of not wasting any aspect of your food. "My experience in Europe was amazing and eye opening, " Muller continues. "We worked in a small kitchen of three people where the menu changed daily making a new selection of dishes everyday with absolutely no waste.
In addition to Muller's extensive European training he helped his grandma, who was in charge of making bizcochitos (a New Mexico cuisine crisp butter cookie) flavored with cinnamon, sugar and anise) for the Santa Fe Spanish Market every year.  " I loved sharing this experience with my grandma as we made 120 dozen of these delicious treats together."
One of Muller's favorite things about Caffe Greco's Greek cuisine is the brightness and freshness of the Greek menu. "We use fresh spices and ingredients always," he said. "Our slow braised lamb melts in your mouth as it is cooked for eight hours and includes fresh rosemary, red wine, carrots, celery served on a bed of rice." Furthermore if you like fish, we serve a fresh trout that is topped with a sun dried tomato beurre blanc sauce that will excite your taste buds with joy and flavor. We also make fresh dolmas daily as well as our savory hummus and more."
Chef Muller invites everyone to come taste our new Greek menu as he is driven, passionate and excited to share his culinary prowess with our patrons everyday.
Customers love our Restaurant
"Place to eat on Canyon Road This is one of the most colorful restaurants to eat in and the food is good too. Last year we had our wedding reception here so you know it's good."
"We happened upon this place on a Saturday morning on our way to ski. We got a smothered breakfast burrito and huevos rancheros both Christmas style. They were delicious! The service was friendly and the decor was in a super bright santa fe style. They also have a nice patio for those sunny days. Highly recommend!"
Follow us on social for exclusive offers!
Get exclusive deals, offers and rewards!
Established in 1992, Caffe Greco is a restaurant that specializes in Greek cuisine, a reflection of owner Rita Linder's heritage.
Our Hours
Tuesday – Saturday 
9 am – 6 pm
Closed 
Sunday and Monday