HAPPY HOUR
Happy Hour: 3 p.m. – 6 p.m.
Schedule: Tues – Saturday
Live Entertainment
Buy One Beer Get One Free
$8 Margaritas
$10.95 Guacamole, Chips & Salsa
Everyday is a Good Day at Caffe Greco
Breakfast, Lunch & Dinner are served at all hours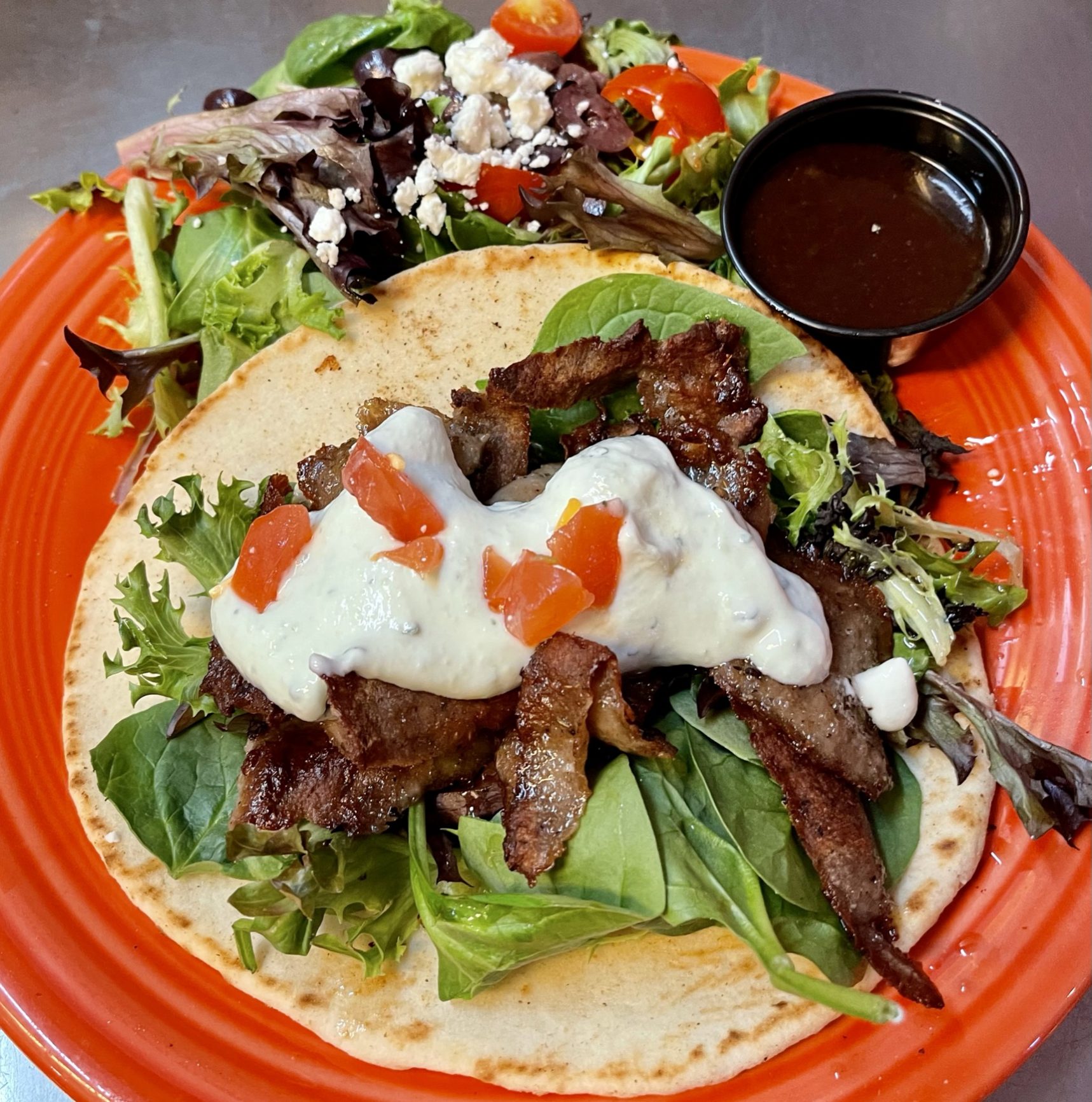 A Greek Classic! Your Choice of Chicken or Lamb. In-house pita wrapped around your choice of meat, lettuce, tomato and tzatziki. Served with a side salad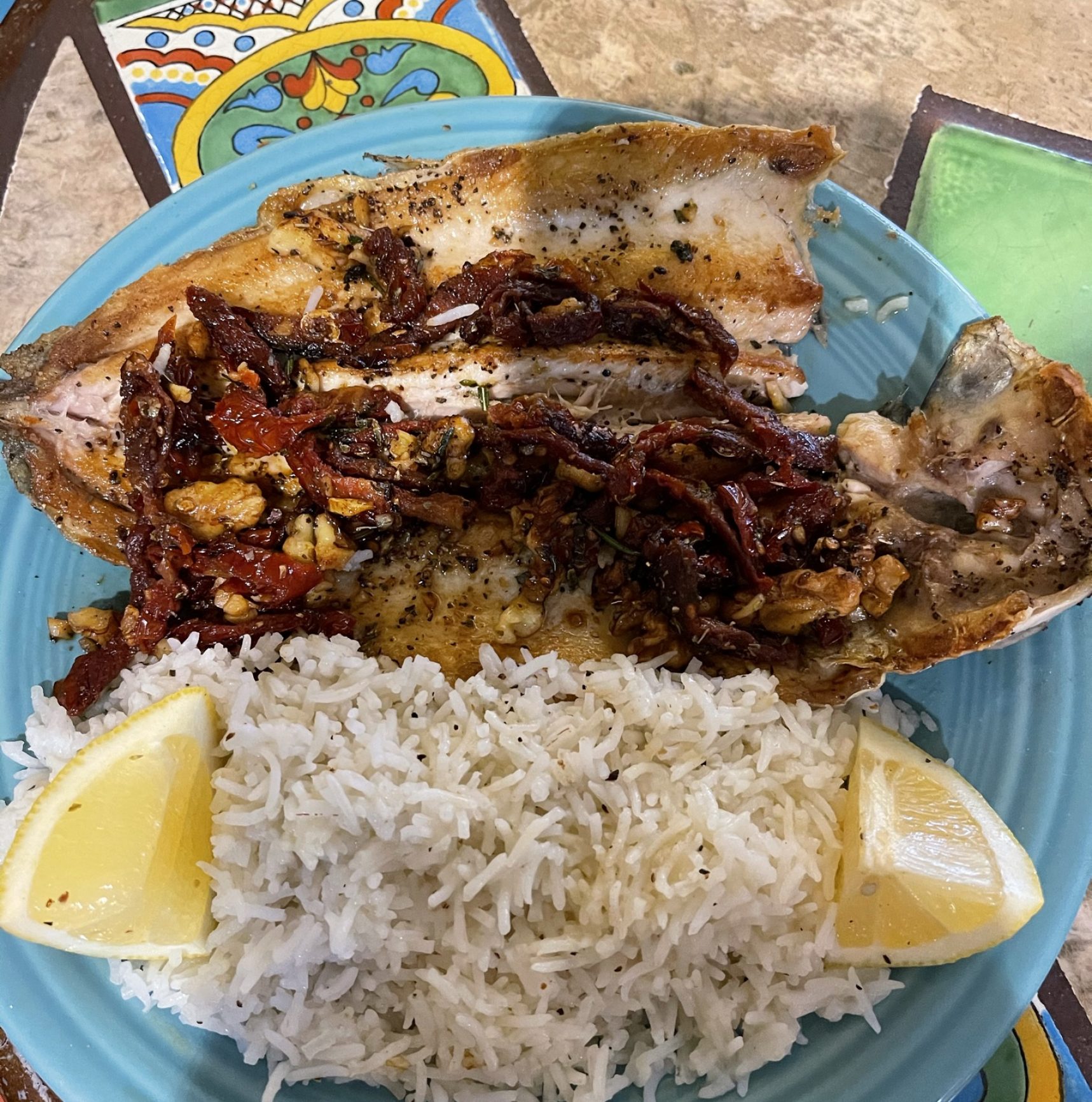 A head and tail on fish prepared to order. Seasoned with an array of flavors to include fennel, lemon, garlic and herbs. Served with a bed of rice.
"We had so much fun here! It's so bright and colorful with art! Service and food were great! I'd definitely recommend it and we'll go there again soon!"
Follow us on social for exclusive offers!
Learn our specials, new menu items, and more.
About us
Established in 1992, Caffe Greco is a restaurant that specializes in Greek cuisine, a reflection of owner Rita Linder's heritage.
233 Canyon Road
Santa Fe, NM 87501
Our Hours
Tuesday – Saturday 
9 am – 6 pm
Closed 
Sunday and Monday